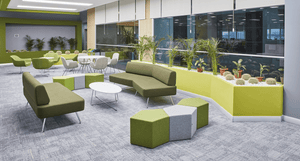 B&T Design
B&T Design is one of the leading furniture manufacturers in Turkey. With its masterful tailoring skills in upholstered products and precise attention to details in wood and metal manufacturing, B&T Design provides world class products and services. When designing and manufacturing, B&T Design keeps users in mind to be as functional and useful as possible.
B&T Design was founded in 1985 by the entrepreneur Talip Aysan, combining his expertise in metalwork with designers who offer fresh design ideas, started manufacturing design-oriented collections as per European quality standards. Today, B&T Design exports its products and services to more than 45 countries from Australia to Belgium and the United Arab Emirates to the United States.
B&T Design products are found in hospitals, offices, hotels, educational buildings, banks, airports, etc. around the world. B&T Design collections are preferred by developers and designers because of their unique solutions and modification options according to the space where products will be installed.
Today, B&T Design continues to develop product solutions for leading international brands such as Microsoft, Mercedes-Benz, Google and BMW, as well as major domestic Turkish institutions such as Acıbadem, Memorial and Medical Park Hospitals.
You may also email us at sales@gentleprince.com, contact us on SMS or Viber at +639178866095 or +639178866093. You may also call us on our landlines at (02)79663431 or (02)85211850 or chat us with using the message button on the lower right corner of your screen.