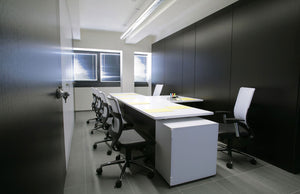 Olivo & Groppo
In 1958, Mr Ugo Olivo starts together with a friend, both of them having not yet reached the age of thirty, a firm that provides upholstery services to the factories of the 'Chair Triangle' . The site is a 20 m2 area behind the family house. This is how Olivo & Groppo was born, the result of a challenge made of passion, commitment and foresight.
These are the characteristics that have made Olivo & Groppo into what it is today: a consolidated modern company with a strong personality, continuously engaged in the search for innovative solutions in terms of design and technique, that is able to compete at an international level.
You may also email us at sales@gentleprince.com, contact us on SMS or Viber at +639178866095 or +639178866093. You may also call us on our landlines at (02)79663431 or (02)85211850 or chat us with using the message button on the lower right corner of your screen.