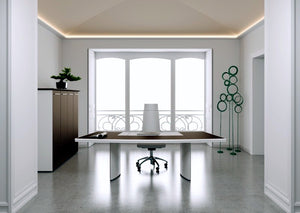 Executive Desks
Just as the President of the United States creates an impression for whomever enters the White House when they sit behind the resolute desk, a leader must create their own impression whenever anyone enters their office. 
No matter if it's a partner, client, employee, shareholder or even just a peer or friend, start creating your first impression here with brands from Mascagni and Gentleprince.
You may also email us at sales@gentleprince.com, contact us on SMS or Viber at +639178866095 or +639178866093. You may also call us on our landlines at (02)79663431 or (02)85211850 or chat us with using the message button on the lower right corner of your screen.