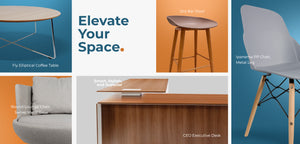 Elevate Your Space
A collection focused on minimal simplicity. 
In our current age, the home and the office have begun blending together. Whether you are working from home or still going to the office, these pieces will offer versatility that can fit in a wide range of environments and looks.
You may also email us at sales@gentleprince.com, contact us on SMS or Viber at +639178866095 or +639178866093. You may also call us on our landlines at (02)79663431 or (02)85211850 or chat us with using the message button on the lower right corner of your screen.